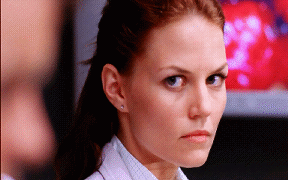 House: Where's Richie Rich?
Cameron: He said he can't leave work.
House: Yeah, you told me that two hours ago.
Cameron: I'm not going to lie.
House: Why, 'cause it's wrong? Or because you're a coward?
Cameron: Hmm, tough choice.
House: You've been wasting 2 hours of the kid's time. Is that deeply and unforgivably morally wrong? No. Because it's not a waste of his time. Unless we're wrong, unless his condition has got nothing to do with his friend's. You're just afraid of being wrong.
Cameron: Your parents called.
Daddy's Boy, S2